Blocksy has a cool Instagram extension that could be used in two ways: as a widget in your widget area and as a module that could be placed above and below the footer.
In order to activate the Instagram extension, head over to WordPress Dashboard → Blocksy → Extensions and click the Activate button on the Instagram extension.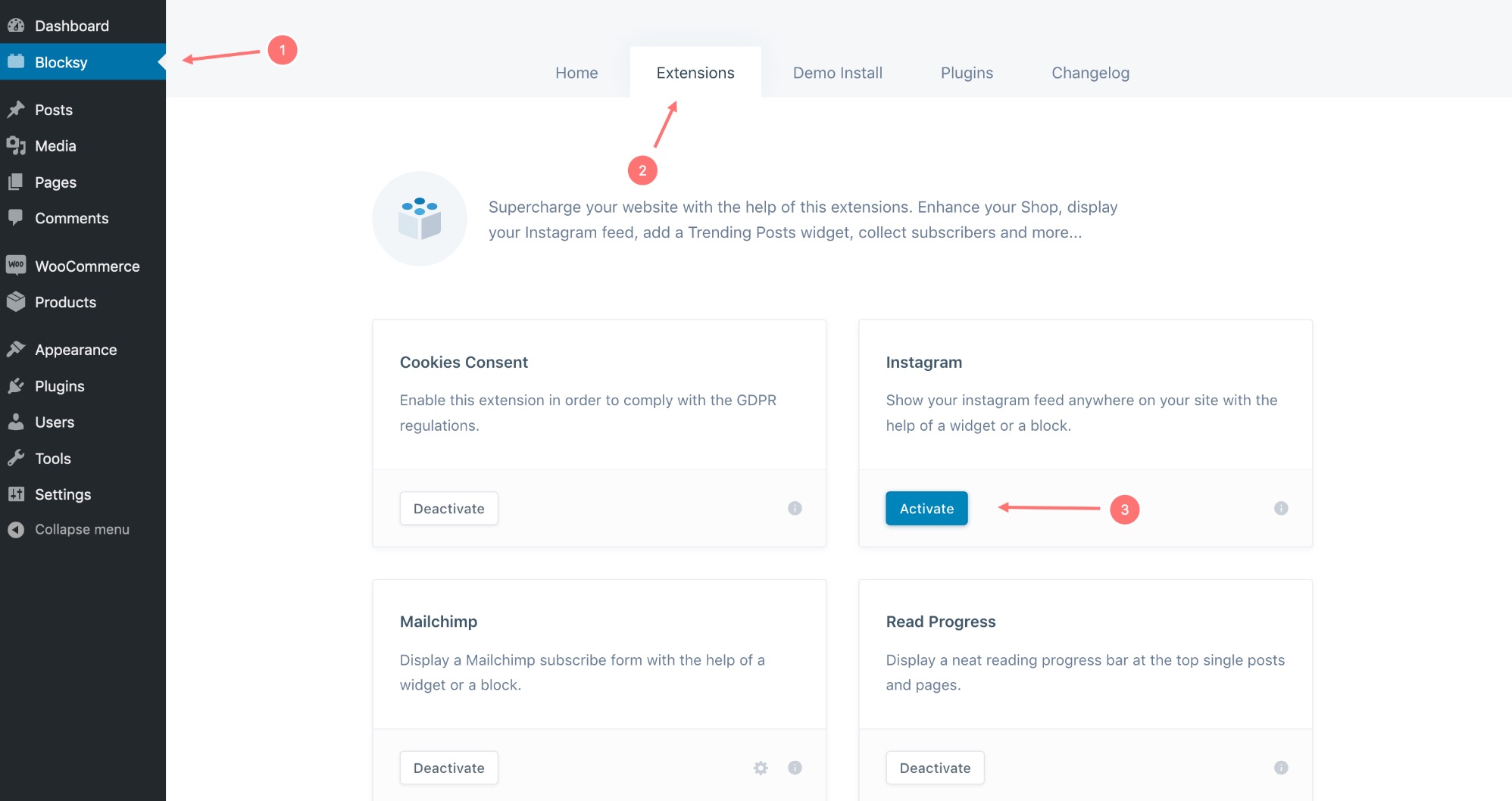 Instagram Widget
After activating the Instagram extension, go to Appearance → Widgets and you will find the Instagram widget in the Available Widgets list. You can place it now inside any available widget area.
Instagram Module
Head over to Customizer → Extensions → Instagram Extension and turn on the Instagram Section switch. Now that you have enabled the module, you will see a set of options that will help you to set it up and customize.
Important Notes
Please note that the Instagram extension uses caching functionality to improve the performance of your website and limit the requests made to the Instagram API. The cache is automatically clearing each 24 hours but you can manually clear the cache any time by clicking this button: