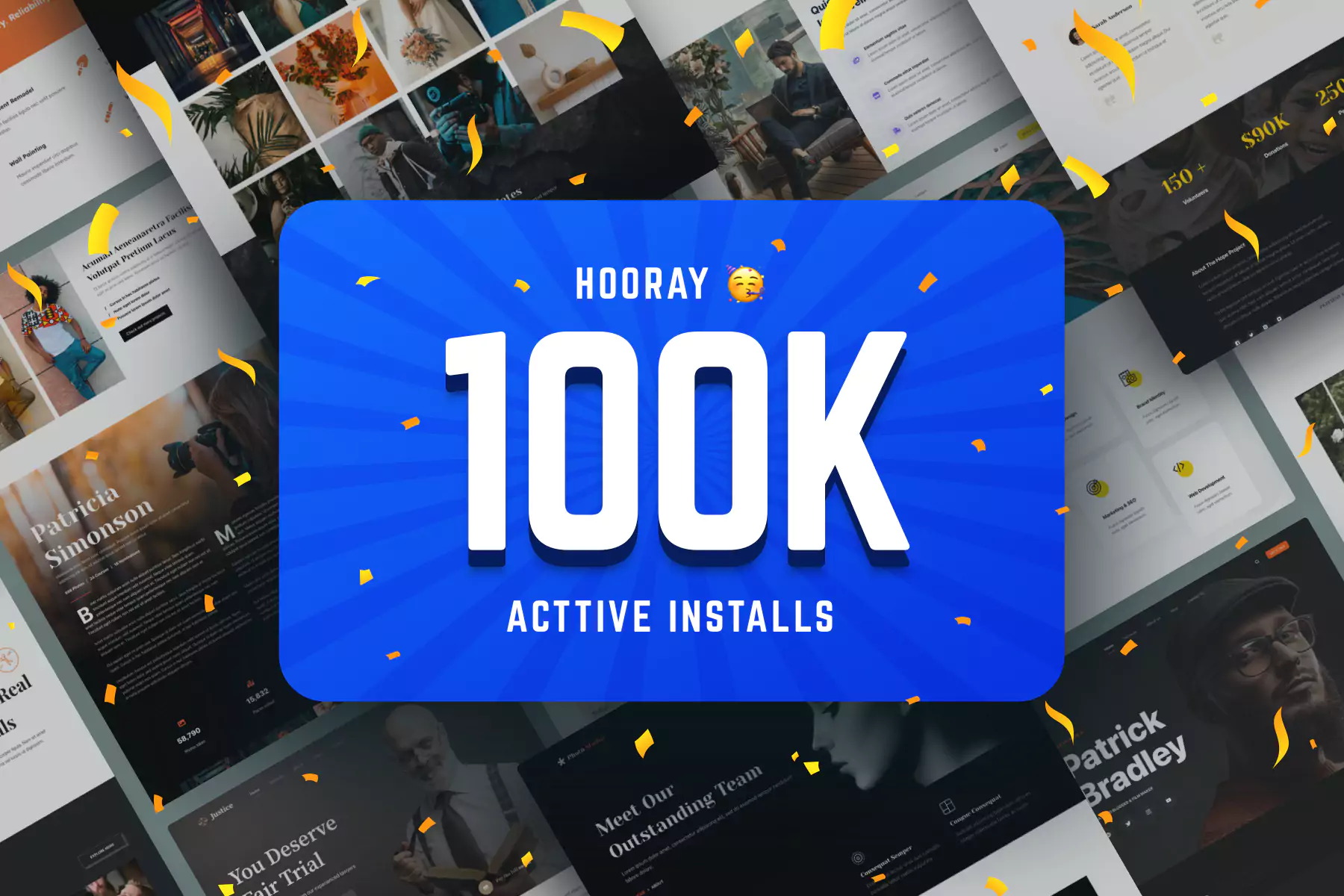 Hi dear friends, we are very happy and proud to announce that we smashed another big milestone – we've reached 100,000 active installs for Blocksy on WordPress.org! Woo! 🙌
This is a very big moment for us and we really couldn't get here without YOU! Thank you very, very, very much for staying by our side over the years and showing your support. It definitely means a lot for us and we are super happy to see how Blocksy has progressed so far, becoming a very versatile tool at your disposal to build your next amazing website.
Giveaway time!
Up for grabs there are ten separate Blocksy Pro licenses – 6 Personal licenses, 3 Professional licenses and one Agency license (all being lifetime deals).
To enter the giveaway, just follow the steps from the little widget below to spread the word about Blocksy!
The giveaway has ended and here are the winners:
🥇 First Place (Agency License) goes to – Gianluca.
🥈 Second Place (Professional License) goes to – Camille Dugaduga, Dominik and Soufyane.
🥉 Third Place (Personal License) goes to – Arief Sukmana, Igor, Herbert Huanaco, Ahmed Adel, Dragos Andrei and Gaurav Tiwari.
We'd like to congratulate all the winners and also say a big THANK YOU to every one who participated in this contest, and even if you didn't won a license, don't be upset, we will run more giveaways in the near future, so stay tuned 😉