Confused by all the offers out there and not sure what a reasonable WordPress hosting cost is? No one likes to overpay, that's for sure! So how to find a good offer and navigate the WordPress hosting space like a pro? Here, we explain everything.
In this guide, you'll learn what the common tiers of WordPress hosting are, how much you can expect to pay for them, and which one you should actually choose depending on your needs.
What's the difference between WordPress hosting platforms?
As soon as you start searching for a hosting platform for your WordPress site, you'll realize how abundant the market really is. Basically, every self-respecting web host has offers that are (supposedly) optimized for WordPress.
While we're not going to get into how valid all those promises actually are, we will show you how to navigate this space based on some basic principles when distinguishing between available solutions.
WordPress hosting cost: popular types listed
Entry-level shared hosting
Shared hosting is what you'll see 90% of the time when you google for web hosting.
The idea behind shared hosting is that you're sharing the server space with other customers. You don't know who these people are, nor what kinds of sites they run.
Think of it as an apartment complex. You don't necessarily know the other tenants but this doesn't stop you from having a great time in your own apartment.
This type of setup doesn't always come with any specific WordPress optimizations. However, since WordPress is a very universal website platform, basically every shared hosting setup is capable of handling it – provided that you're not getting loads of visitors every day.
That said, some shared hosts will preinstall WordPress for you. This is a nice bonus, and certainly something that users less experienced with websites will be glad to see.
Albeit WordPress is not a particularly hard to install platform, there still are a couple of steps that you need to go through when doing manual install. Not having to worry about that at all and having your web host do all the heavy lifting can be a huge benefit.
💰 Entry level shared WordPress hosting cost:
You can get promo offers staring at sub-$2 per month, though these prices will raise after the promo period is done.
A common price range for a good shared hosting is $2.50-$5 per month.
Our top recommendations in that price range: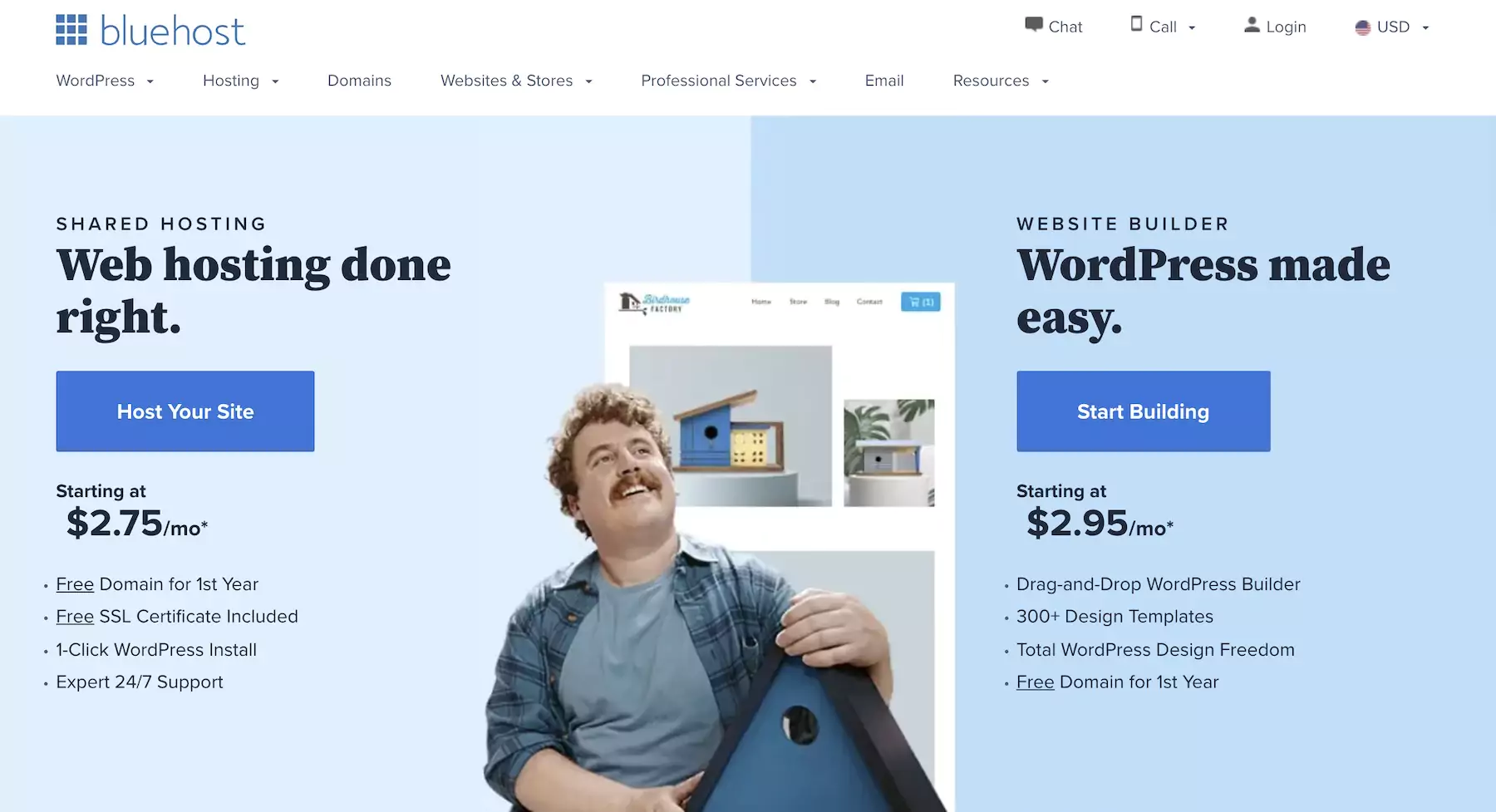 All three come with WordPress preinstalled and a free domain name for the first year.
Optimized WordPress-only hosting
This category of WordPress hosting is often labeled "managed WordPress hosting." The "managed" part of the name means that the host takes care of the optimal operation and performance of your hosting setup.
Okay, but what does that mean in practice? This is a good question. There's no standard on the market for what a managed WordPress hosting setup should offer. It's all up to the host's discretion.
Most commonly, though, you'll get:
WordPress preinstalled
Automatic updates of WordPress and all the plugins you have on the site
Additional security features like automatic backups
Server optimizations to make WordPress run better
Customer support that knows WordPress and is quick to offer help
Free migrations in case you're bringing your site from another host
Some hosts offer free plugins and themes bundled in
And, as you can probably guess, the main characteristic of this type of hosting is that they only welcome WordPress sites. Meaning, you cannot host anything else other than sites built on WordPress.
💰 WordPress-only hosting cost:
The common price range for this type of hosting is from $13-$25 a month.
All those WordPress hosting plans are unfortunately not that easily comparable to one another. Each company offers a different set of features and allows different volumes of traffic. Here's a quick summary of the popular options:
Flywheel. An entry level managed WordPress host starting from $13 a month. It allows you to welcome up to 5,000 visitors a month and use up to 20 GB of bandwidth.
WP Engine. Probably the most popular managed WordPress hosting on the market. This one is more expensive, starting from $25 a month, but it also offers more visits – up to 25,000 a month, more bandwidth – 50 GB a month, and additional bonuses such premium themes included free of charge.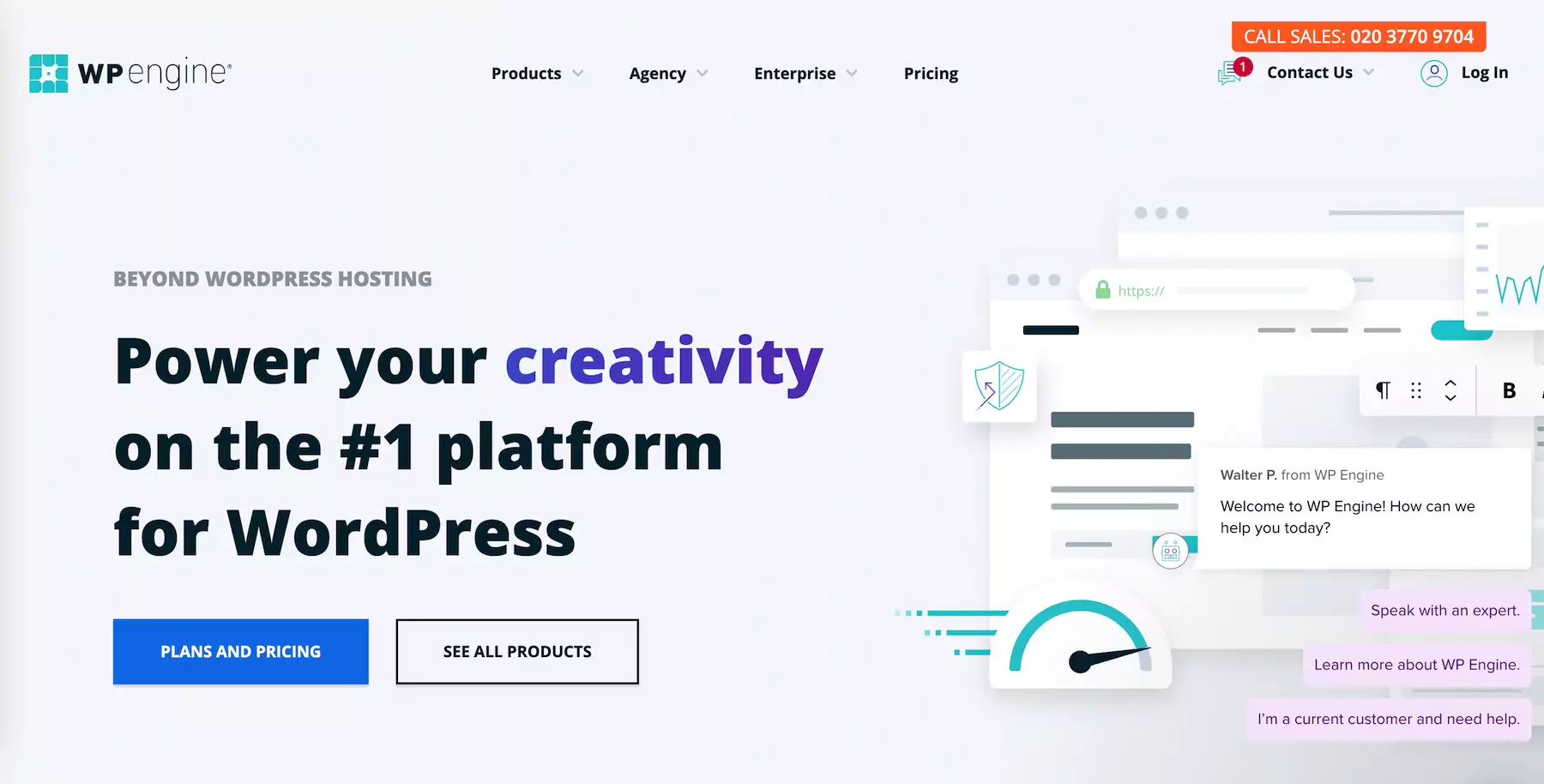 Now, let's also mention one thing that's usually missing from the offerings of most managed WordPress hosts – they won't let you host your email alongside your WordPress site.
In other words, if you'd like to set yourself up with an email address like name@yourdomain.com then you can't do that with managed WordPress hosting. You'll have to find a separate host just for the email or run it through Gmail.
Cloud hosting for WordPress
This is the last type of setup that's commonly used for WordPress sites.
Cloud hosting has been picking up some steam in terms of convincing people to ditch their previous hosts and move over to often more optimized and scalable hosting setups.
Here's how WordPress cloud hosting works:
Instead of hosting your site on the hosting company's own servers, the company leases server space from industry giants like Amazon or Google Cloud and configures those servers to run WordPress in an optimized way.
They also take care of WordPress installation (or migration) for you, with some companies also offering additional WordPress customer support, extra plugins, or security upgrades.
Basically, these kinds of setups work like managed WordPress hosting (described above), but they run in the cloud.
💰 WordPress hosting cost for cloud hosting:
The great thing about this type of WordPress hosting is that it's usually cheaper than most managed WordPress hosting.
Cloudways – one of the leaders in this space – has plans staring from $12 a month. You also get to choose where you want to host your site – for instance with Amazon, Google Cloud, or Digital Ocean.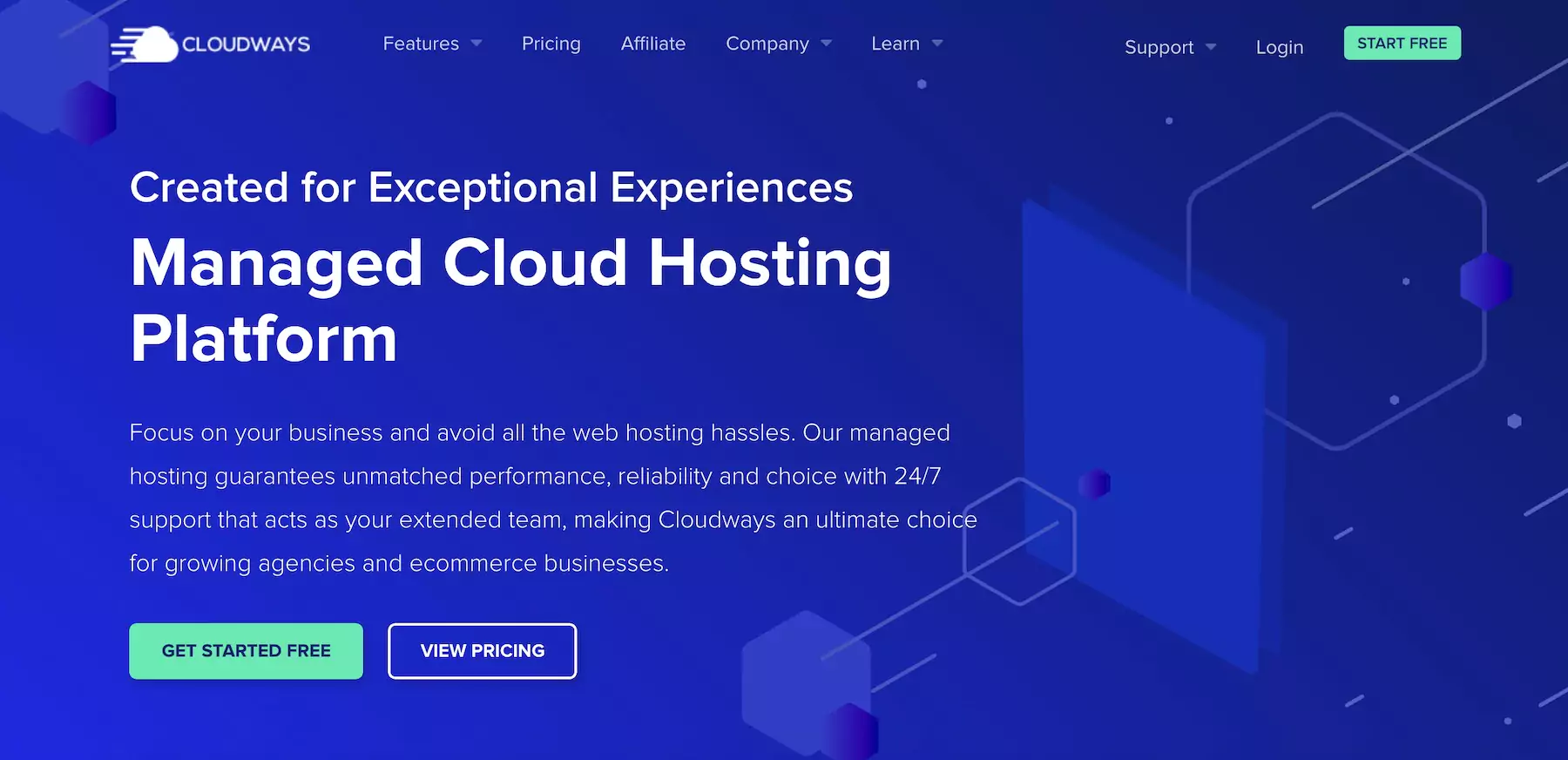 Why not get your hosting from Amazon directly? – you ask. Well, you most certainly could, but those are not the platforms known for their beginner friendly nature. In other words, if you're not a hosting pro, you won't be able to set up your WordPress site on Amazon all on your own.
Other components of WordPress hosting cost
So far, we've covered the core component of your overall WordPress hosting cost – the cost of hosting itself. However, and to everyone's dissatisfaction, there are usually additional costs that you'll have to swallow. If you're looking for a reliable and secure WordPress host, it's essential to do your research and choose a provider that offers comprehensive security features. Look for hosts that provide automatic backups, robust security monitoring, and SSL certificates to ensure your website stays safe from online threats.
Domain and privacy
The main cost that you'll have to factor in when budgeting for your WordPress site is the cost of the domain name.
Domain names cost around $15 a year on the average.
Most hosts will allow you to buy a domain name during the checkout procedure when you're buying the hosting.
Additionally, some hosts will offer you additional domain privacy setups where your personal data is not visible plainly in the domain registry. Some users value having this option. Usually, you can expect to pay from $0-$10 a year for this.
Email hosting
We've mentioned this above briefly when discussing managed WordPress hosting. The thing is that some types of hosts won't let you host your emails alongside your website. This means that in order to have email working under the same domain name as your site, you'll have to find hosting for that email elsewhere.
This problem is most common with managed hosts. Most shared hosts let you have email as well and at no extra charge.
Hosts that let you have email for free: Bluehost, SiteGround
Hosts that charge for email additionally: DreamHost, Cloudways
Hosts that don't let you have email: WP Engine, Kinsta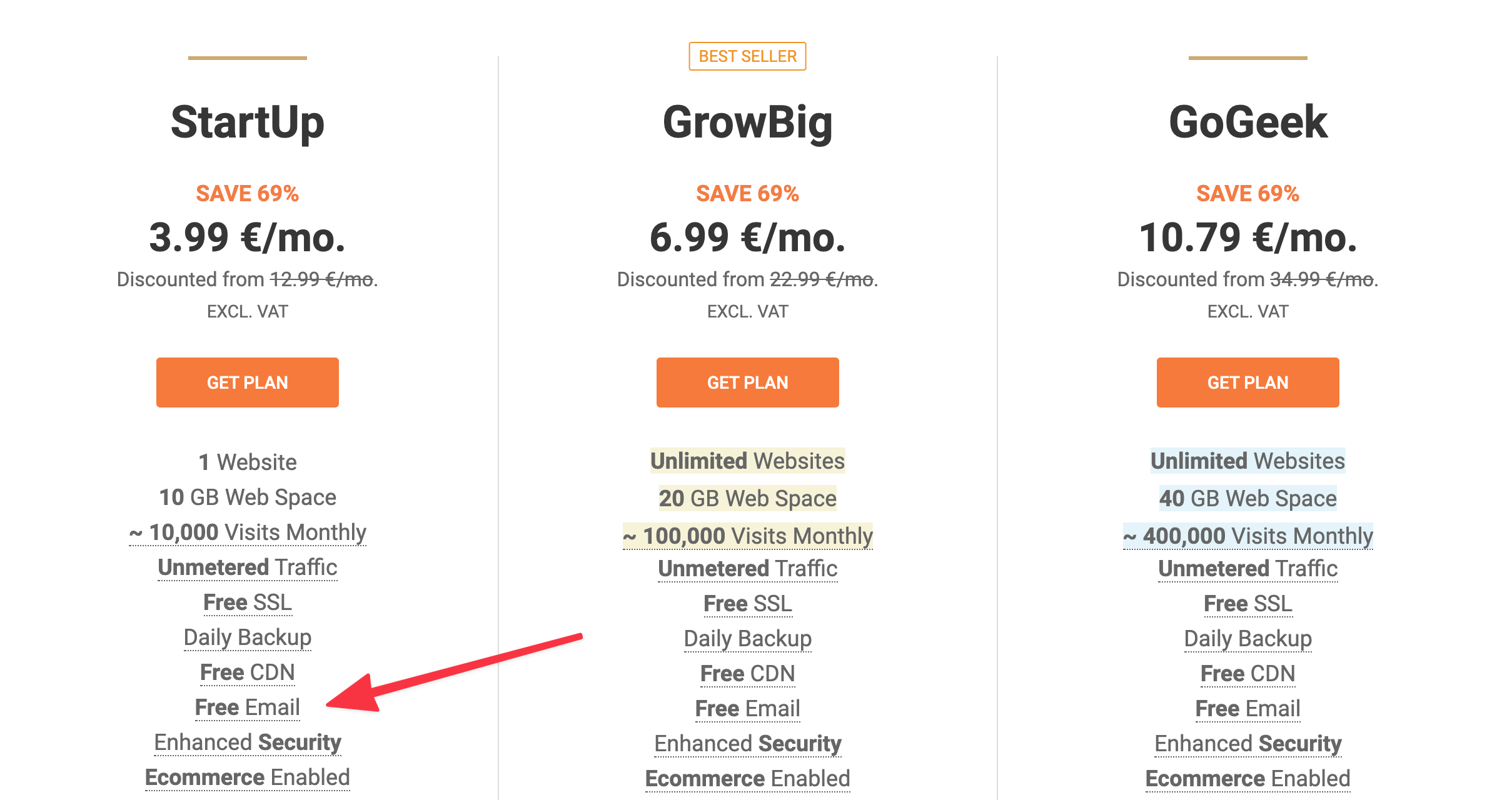 What to do if your host doesn't allow email? You can host just the email with another company. Here are some popular options:
WordPress theme and plugins
No WordPress site can live without a theme. The theme is what gives your site a unique appearance and what sets you apart from the competition.
The good news is that no one is forcing you to pay for a WordPress theme. There are excellent free themes out there, such as Blocksy, that come with more than enough features to make any site owner happy.
If you do want a premium theme, they will cost you between $50-$200.
The story is similar with WordPress plugins. For starters, you don't have to invest In paid plugins if you don't have to. There are more than enough free plugins available.
💡 Note; if you're interested in using Cloudways as your host, we've partnered with them to offer you a couple of packages of bundled solutions at a reduced price. Specifically, we've crafted two tailored packages for photographers and ecommerce stores. Each comes with Blocksy – our flagship theme – plus industry-leading plugins to make building a photo site or a an ecommerce store much easier. Check these packages out.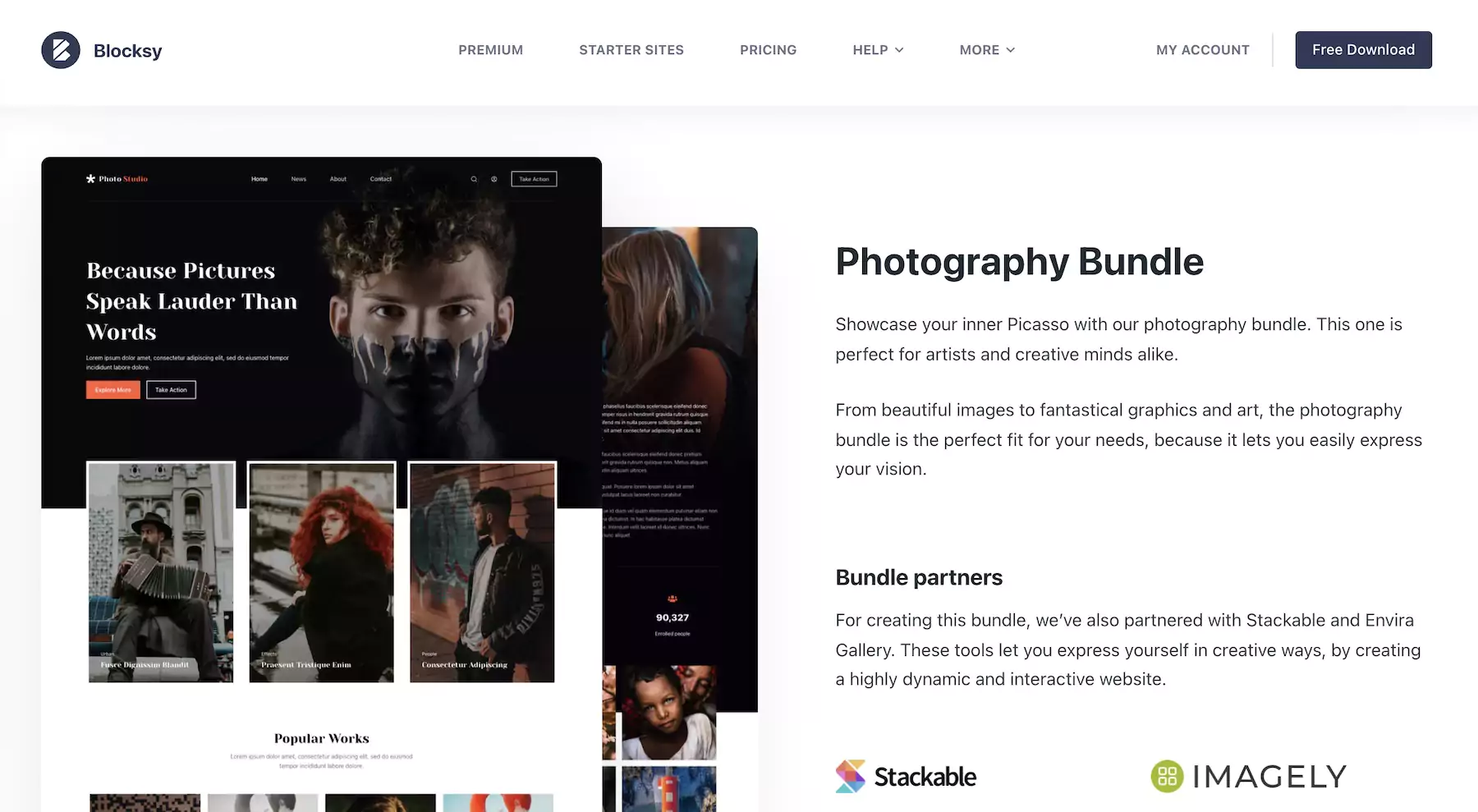 Backups and other security features
If you choose to buy a managed WordPress hosting setup then you'll most likely get automatic backups and security monitoring included in the price. If you're on a shared setup, then you might have to either get premium solutions for security and backups, or DIY your way with free ones.
Popular paid options include:
Free alternatives:
Which WordPress host to choose?
This sums up all the components of WordPress hosting cost and what you get with each type of hosting.
Here's a quick summary to make the decision easier:
🌱 Entry-level shared hosting: $2.50-$5 / month. A basic setup where you share your server space with other customers. Email hosting is usually included. WordPress is also often preinstalled or there are easy one-click install scripts available. Our pick: Bluehost.
⚙️ Managed WordPress hosting: $13-$25 a month. Server space optimized to work with WordPress, often with custom configuration for better performance and security. Email hosting is not usually included. Our pick: WP Engine.
☁️ Cloud hosting for WordPress: $12-$30 a month. It's just like managed WordPress hosting but runs on highly scalable cloud servers from industry giants like Amazon or Google Cloud. Our pick: Cloudways.
At this point, you should have the idea of the overall WordPress hosting cost and what the ideal type of hosting for you might be.
However if you're still undecided, opting for WordPress cloud hosting could be the path for you. It's a nice middle ground – price-wise – between shared and managed hosting that comes with basically no drawbacks.
Do you have any questions about WordPress hosting cost and all its components? Let us know in the comments.