The Blocksy Dashboard is your one stop shop for all your Blocksy related configurations. You can find handy shortcuts to all the Customiser areas, the Starter Sites installer, our Extensions gallery, a recommended list of plugins and Blocksy's update changelog.
Blocksy Dashboard is divided into five sections – Home, Starter Sites, Extensions, Useful Plugins and Changelog.
Home – this tab provides general information about Blocksy, with handy links to each part of our Customiser, the ability to join our Beta testing programme and even handy links to our Facebook Community and Support System.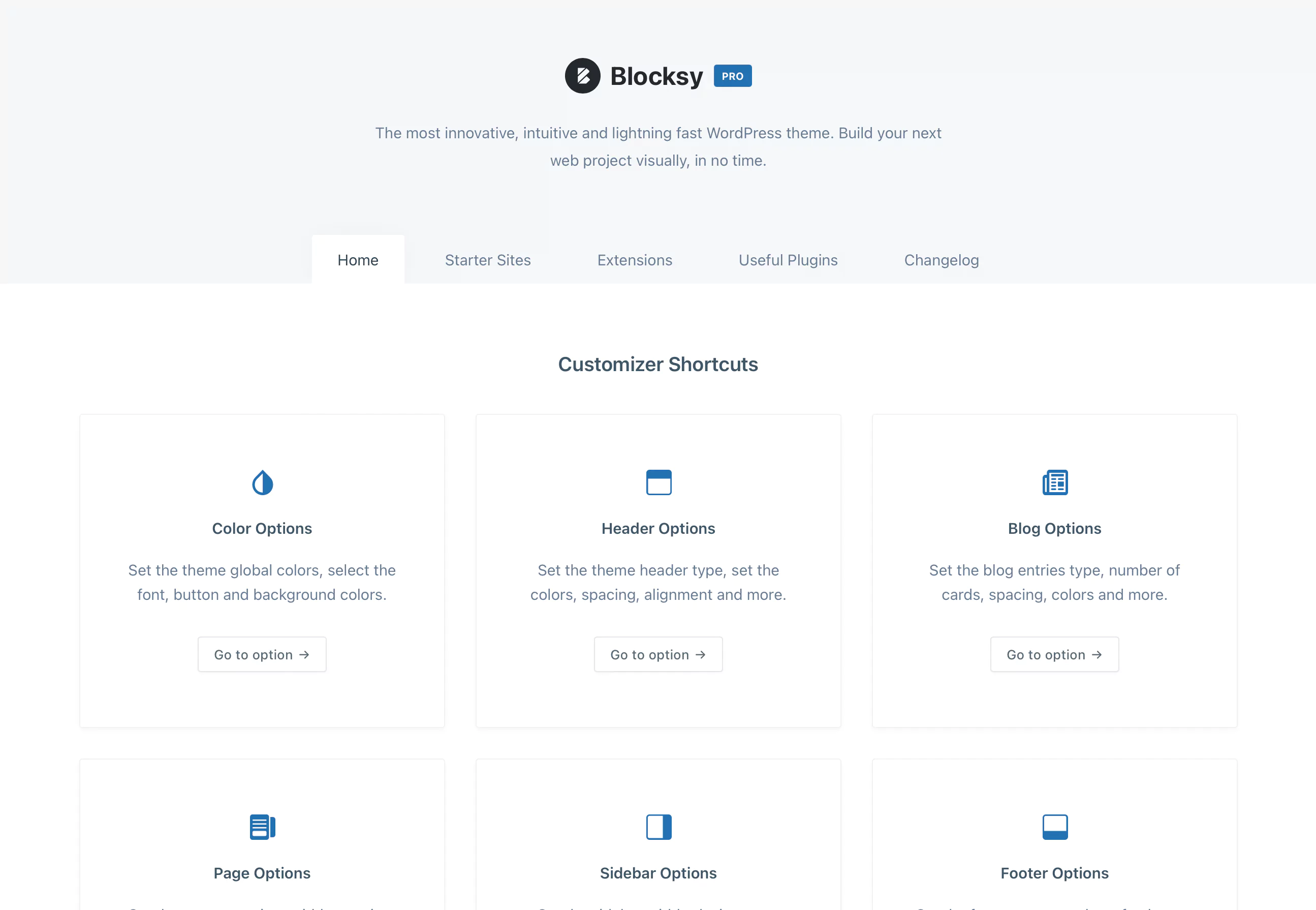 Starter Sites – this tab provides access to our Starter Sites installer. With it, you can easily import one of our demonstrative websites and start building your website even faster!
Extensions – in this tab you will find handy access to our Extensions gallery. You can find an extension for almost everything, from displaying a Cookie Consent box, to Newsletter integration, to the ability to add Custom Fonts, Advanced Menus and more! Be sure to check it out.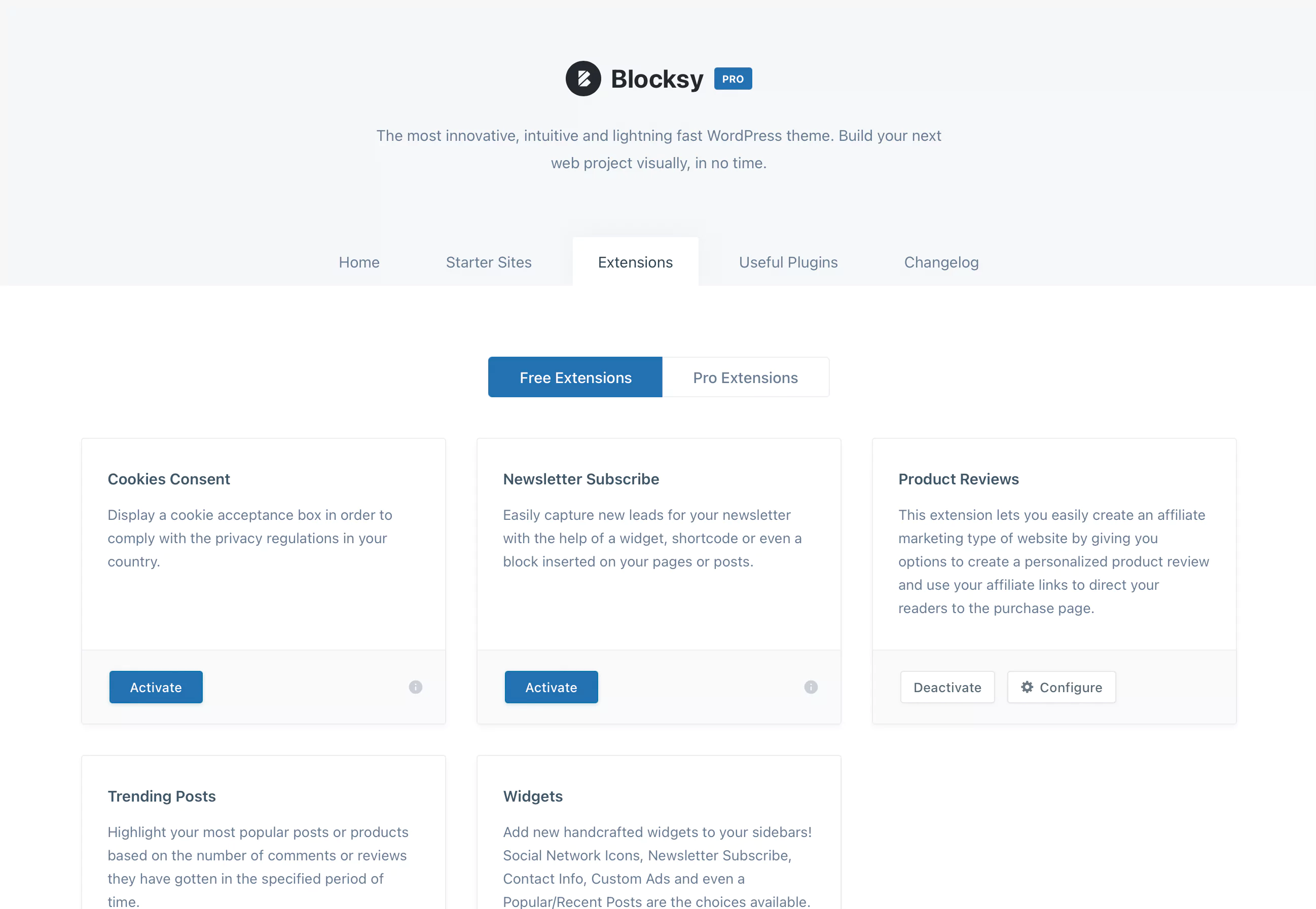 Useful Plugins – this tab provides easy access to our recommended list of plugins that have been thoroughly tested to work great with Blocksy.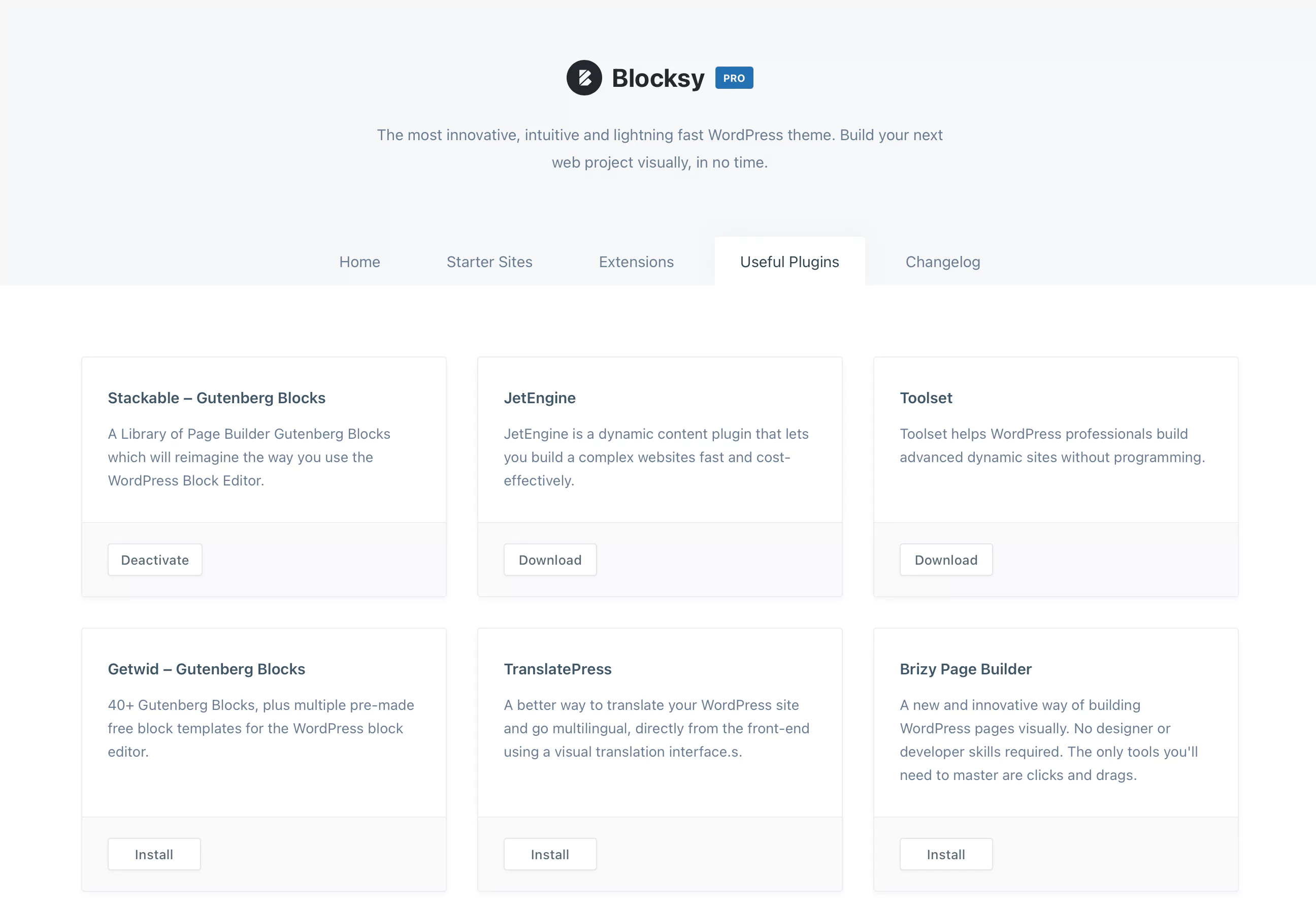 Change Log – this is the place where you can get up to speed with what has been recently added to Blocksy!