If you wish to quickly get started with creating your brand new websites, look no further than our gallery of starter sites! They have been built using the cleanest design guidelines possible and will give you a massive head start in your online journey.
These starter sites have been created using various page builders, including Gutenberg and Elementor. No matter what you choose, it will look great!
First Steps
Go to your WordPress dashboard.
Choose Blocksy on the left.
Then click on the "Starter Sites" tab.
Pick your favourite one and choose the blue "Import" button.
Install the Child theme (optionally).
Choose the required plugins.
Finally, choose what parts of the site you'd like to import.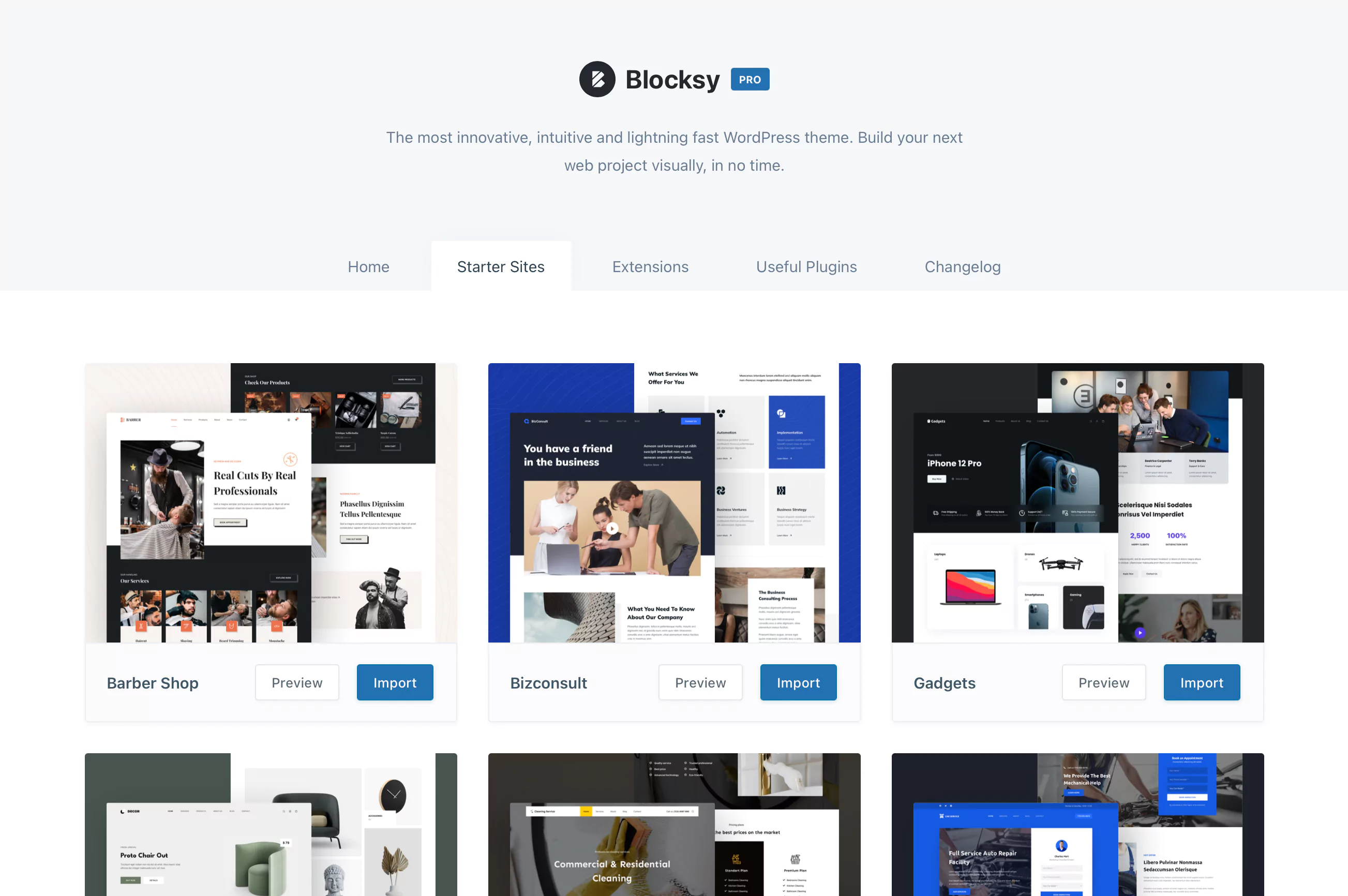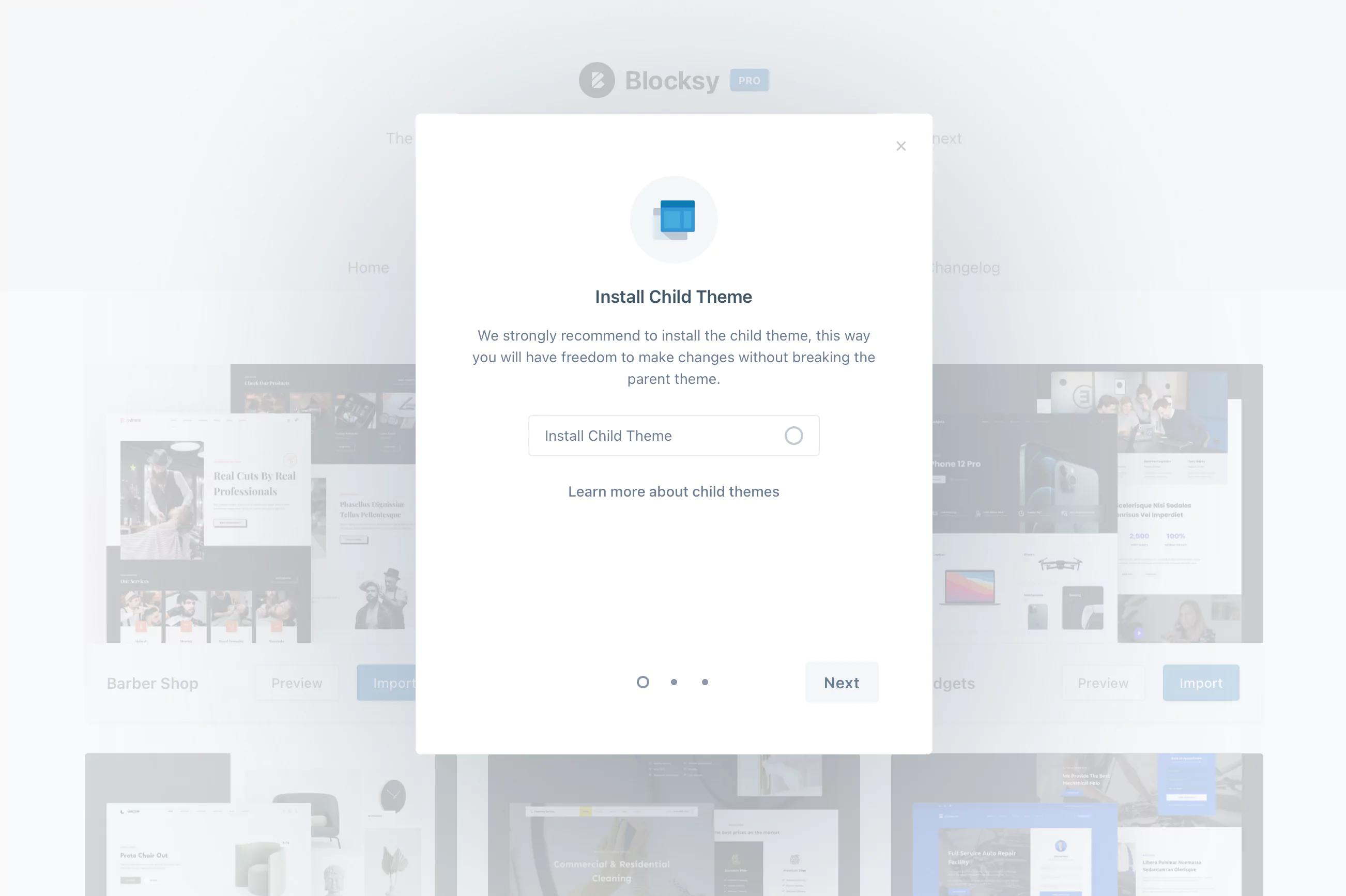 Installing a starter site.
Video Resources
If you wish to follow this process visually, there's a quick video just for you. Check it out below!
Troubleshooting
In case you get stuck during the starter site import process, we invite you to check out these related articles as they contain useful information on how to get things going.