Blocksy has a built in extensions system that adds some extra functionality to your website. You can find the Extensions Panel in your WordPress dashboard after activating the Blocksy Companion plugin.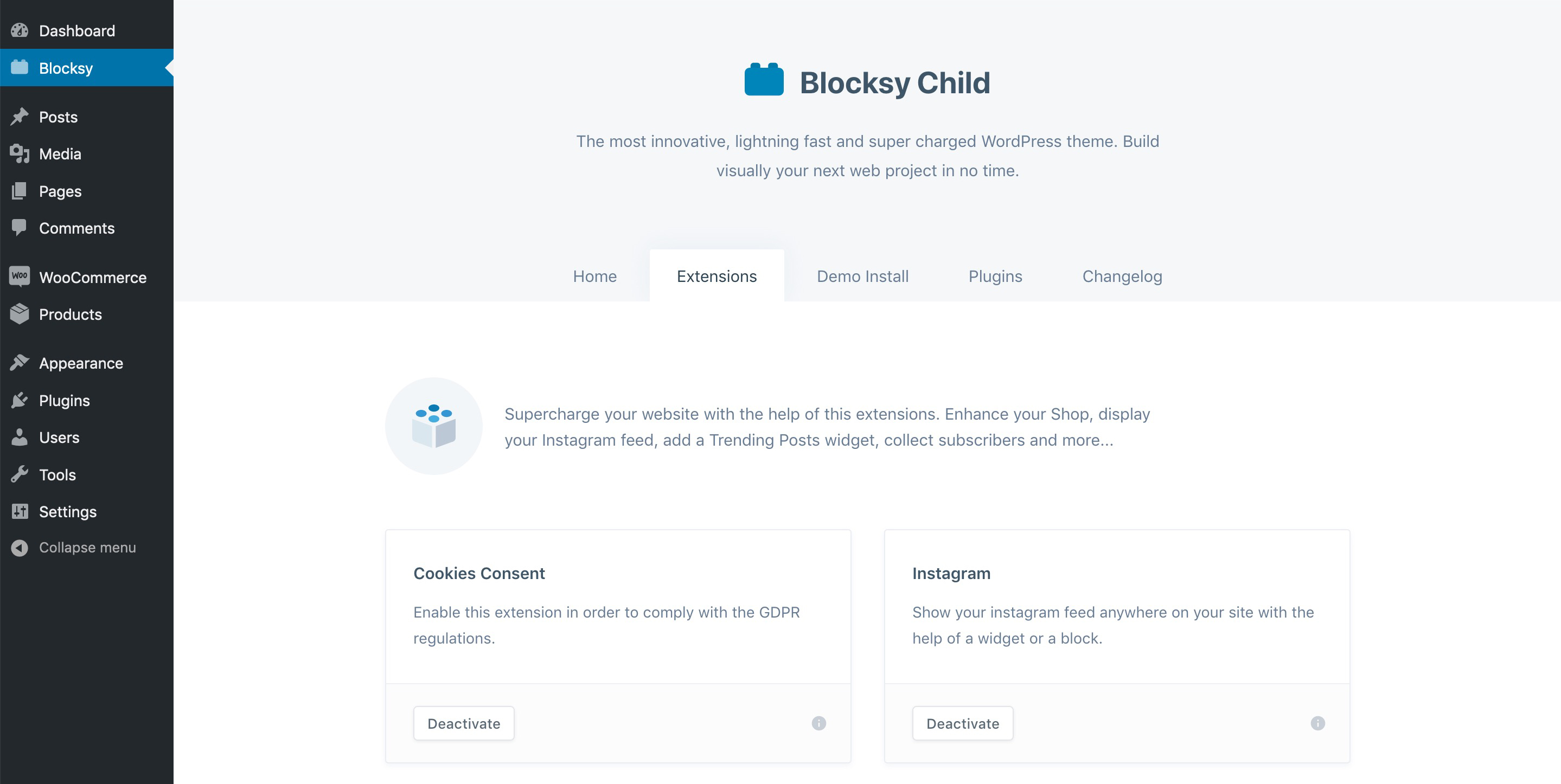 Extensions are created with the scope of keeping everything simple, clean and purpose focused. This means if you need that extra functionality – you simply activate the desired extension and only in this case the system will load the extensions files.
Extensions quick explanation:
Cookies Consent – this extension ads a nice and customizable modal that asks your visitors to accept cookies in order to comply with the GDPR regulations.
Instagram – this extension will install an Instagram widget and Instagram module to showcase your feed.
Mailchimp – by activating this extension you will be able to ad a nice subscribe form in your sidebar or at the end of the posts.
Widgets – after activating this extension you will have access to a series of stunning widgets like: Social Icons, Posts, Quote, Contact Info, Facebook, About me and Advertisement.
WooCommerce Extra – this extension will boost your WooCommerce with some cool features like: Cards Quick View and Floating Cart.