Blocksy Dashboard was built with the idea to keep everything related to our theme in one single place. Inside it you can find things like customizer shortcuts, our recommended plugins and see the theme and companion changes log. Also, the actions of installing demo contents, activating and setting up extensions are all available from the Dashboard.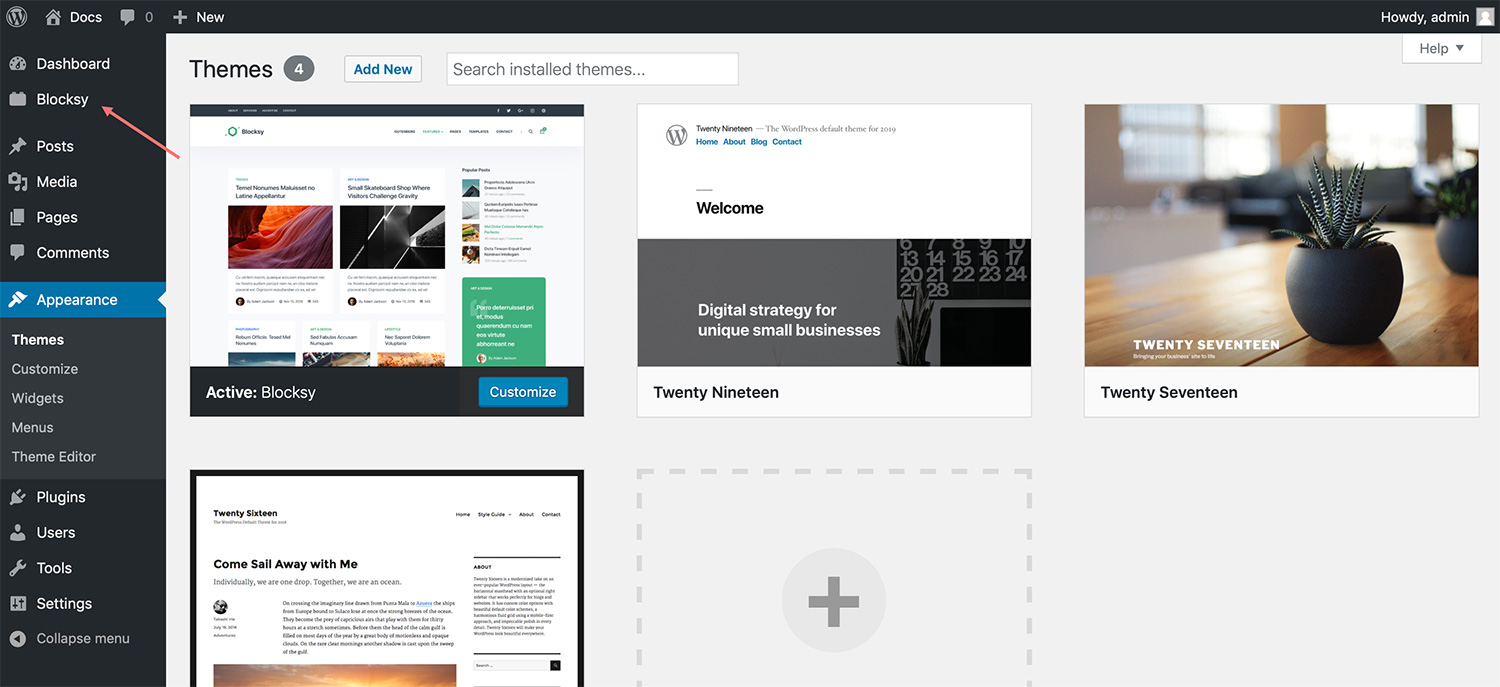 Blocksy Dashboard is divided into four sections – Home, Extensions, Demo Install and Changelog. Here is a brief explanation of each one:
Home tab – from this tab you can easily access some customizer shortcuts like color options, header and footer options, pages and sidebars and more.
Extensions tab – from this tab you can manage all extensions that come with the Blocksy Companion plugin. Please note that some extensions need extra steps of configuration, by clicking on the little ⓘ button that is placed on the bottom right corner of each extension – it will open a window with instructions.
Demo Install tab – in this tab you can find all our demo installs and here is some brief instructions on how to install them.
Changelog tab – this is the place where you can see what we added and fixed in the new releases of our theme and the companion plugin.