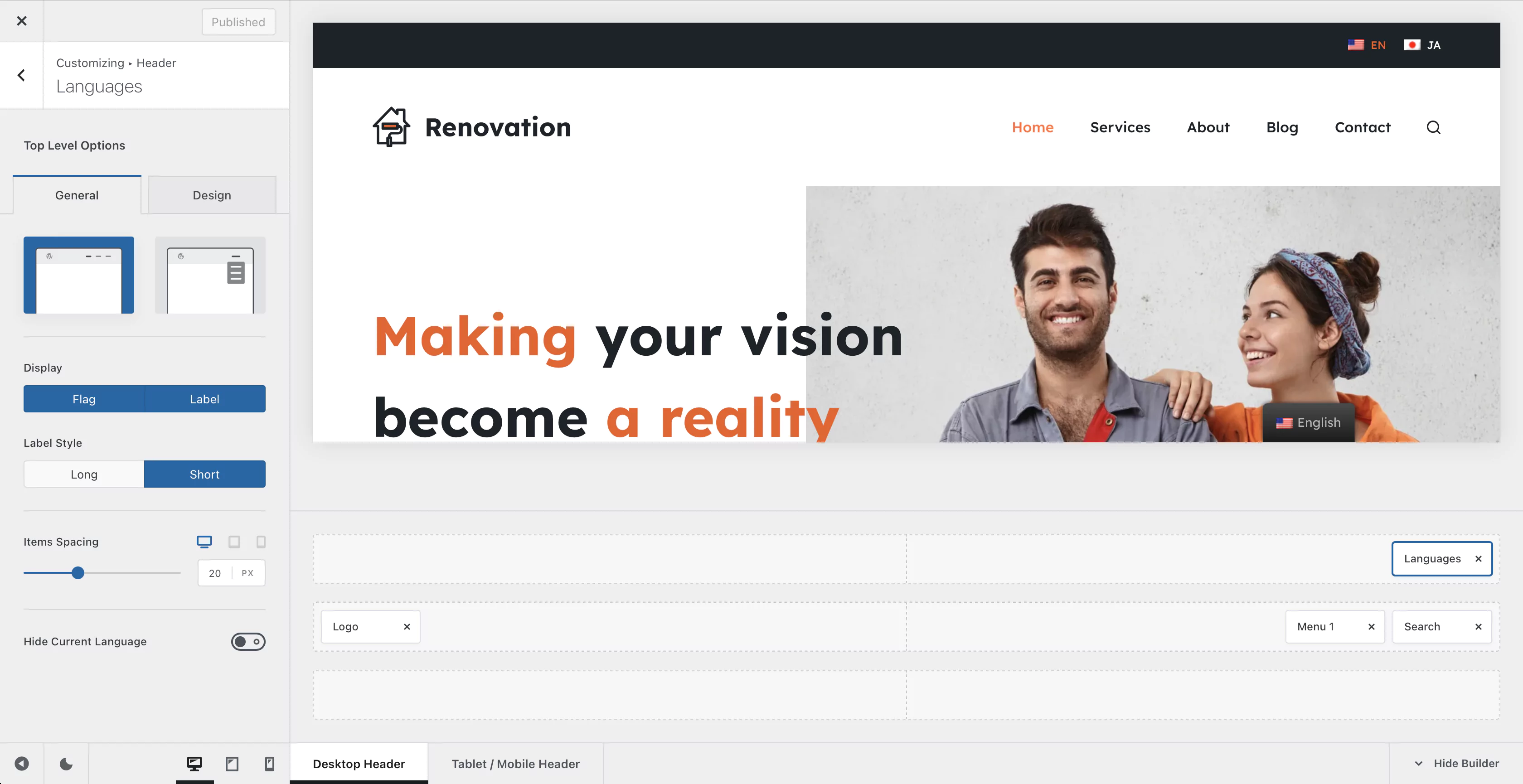 The Languages element lets your visitors quickly switch between the languages that are available for your website's front end. It comes in really handy if your website is multi lingual. It also integrates very nicely with the most popular multi language plugins for WordPress —
WPML
Polylang
TranslatePress
Granular Controls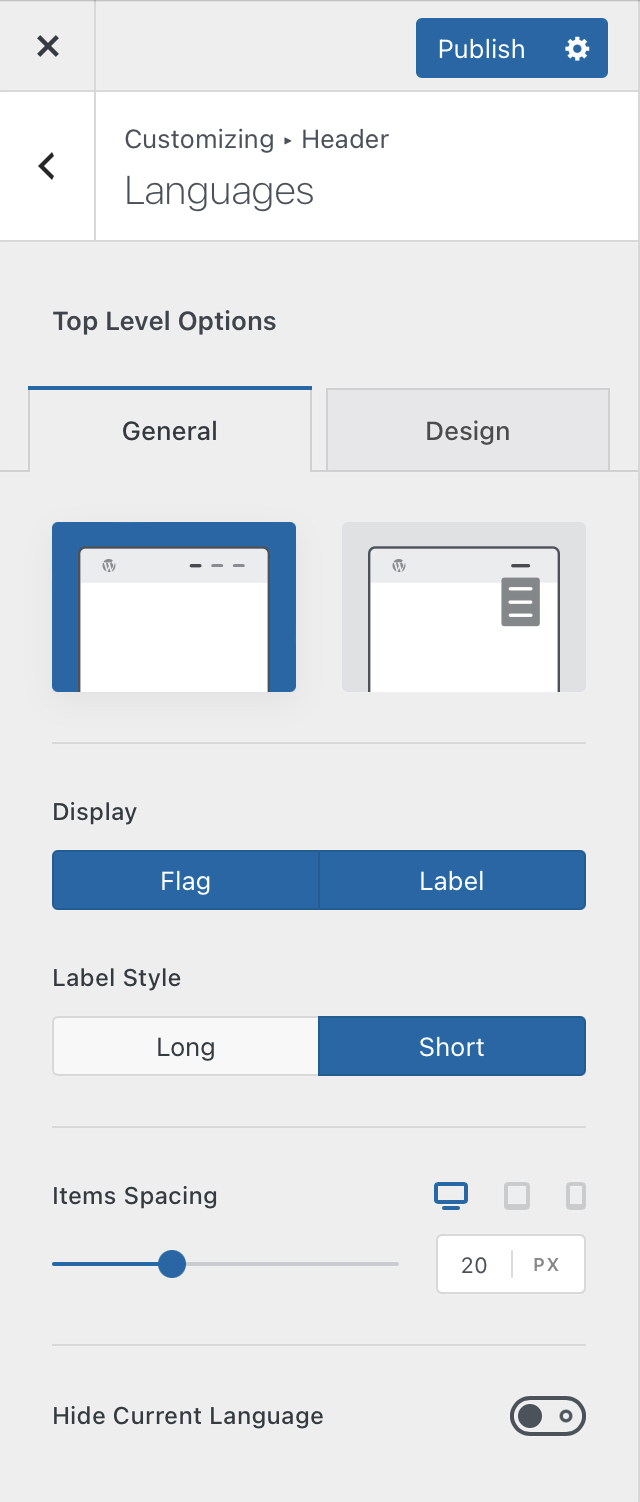 Style
The first option will let you choose the style of the language selector. You got two choices — an inline style, or display the languages as a dropdown, in case there are many of them.
Display & Label Style
These settings will let you select how the language selector displays these languages. You can select to display the flag and/or label of the language, and even change the label length to display it in full, or use the unicode shortening method.
Hide Current Language
In case you wish to streamline the options available, you can hide the currently selected language with a simple click. Makes for a lean design, especially when you have only two languages available.